Car wrapping
We offer a wide range of protective wraps to protect the vehicle surface from scratches, scuffs and other damage. Wrap your car in a special film that will change the colour and image of your car, plus protect the paintwork.
Full body wrap
The easiest way to change the colour of a car, also much cheaper and quicker than a paint job.
The wraps designed for full car body panels are characterised by their excellent ability to adapt to even the most complex shapes and mouldings, and allow even complex shapes such as bumpers and mirrors to be coated. The lifetime of the films supplied is 7 years or more depending on the choice of film. This period also guarantees easy removal without damaging the original paintwork, the feature that makes the material most expensive.
We use films of AVERY, ARLON, 3M, KPMF, 0RACAL brands. In the swatches of these companies you will find a wide range of colours and designs and it is not easy to choose. Only for white colour you will find at least 4 shades…
So if you are planning to change the design of your car with wrapping and want to remove it in the future, choose your installer very carefully. Thanks to our many years of experience with wrapping and wrapping, we will be happy to provide you with our experience gained while working abroad and in the Czech Republic.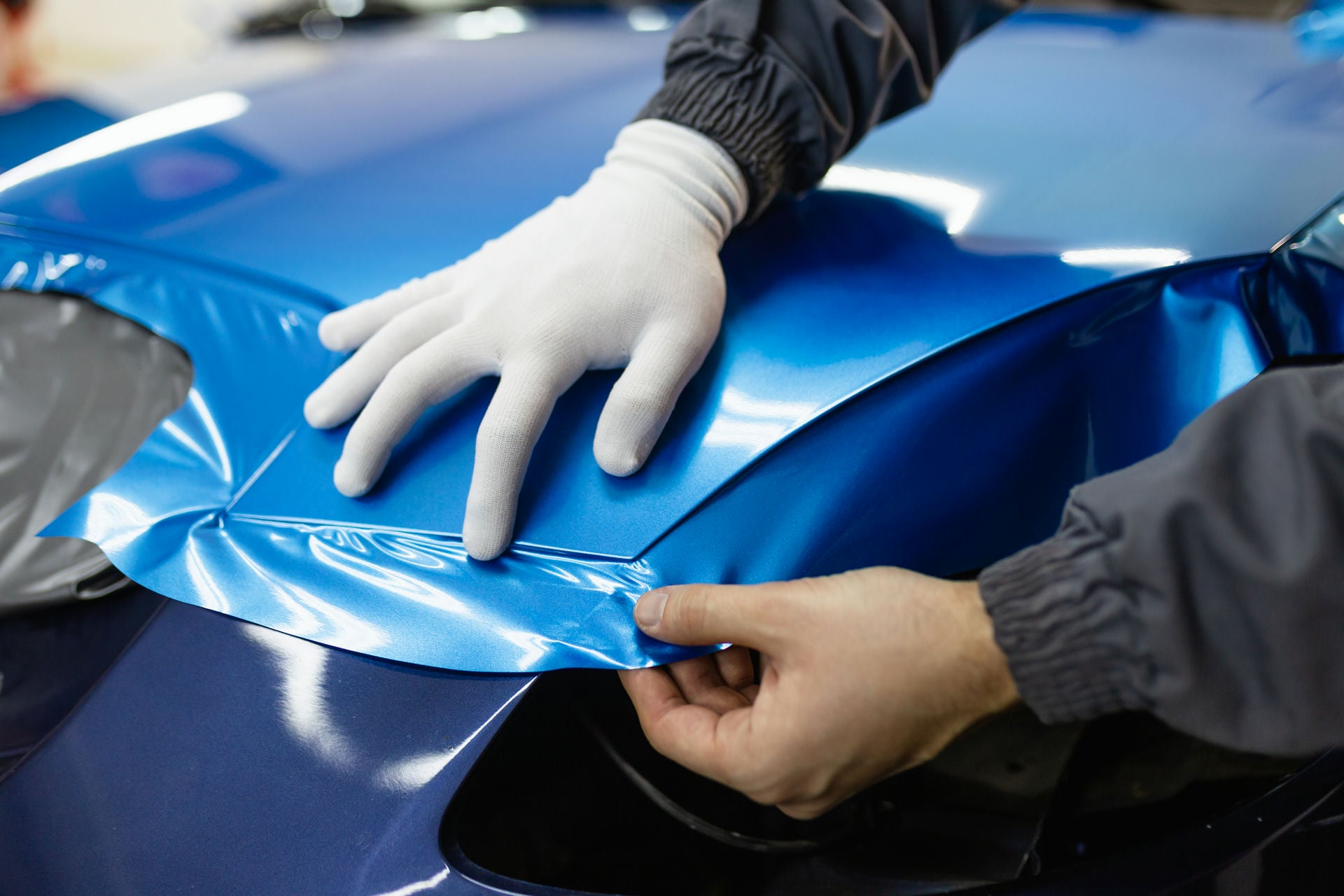 Advantages of a full body wrap
Easy disassembly and return to original colour.
Full body wrapping is cheaper and faster than whole car paint (about 2-3 days).
Possibility of coating details such as mirrors, wings, characters and other accessories.
There are no limits to your tuning imagination when it comes to wraps (pearl, chameleon or carbon)!
The maintenance is the same as for conventional paint.
Full body wrap protects against damage to the original paint, which you will appreciate when selling your car.
Financial savings when buying a low-priced car (older model or display car) where the customer cannot influence the colour.
Higher yield when selling used company vehicles or taxis.
Large choice of colours, possibility of colour combinations or full-print graphics.
Warranty on wraps up to 7 years, 4 years on metallic, 3 year warranty on installation itself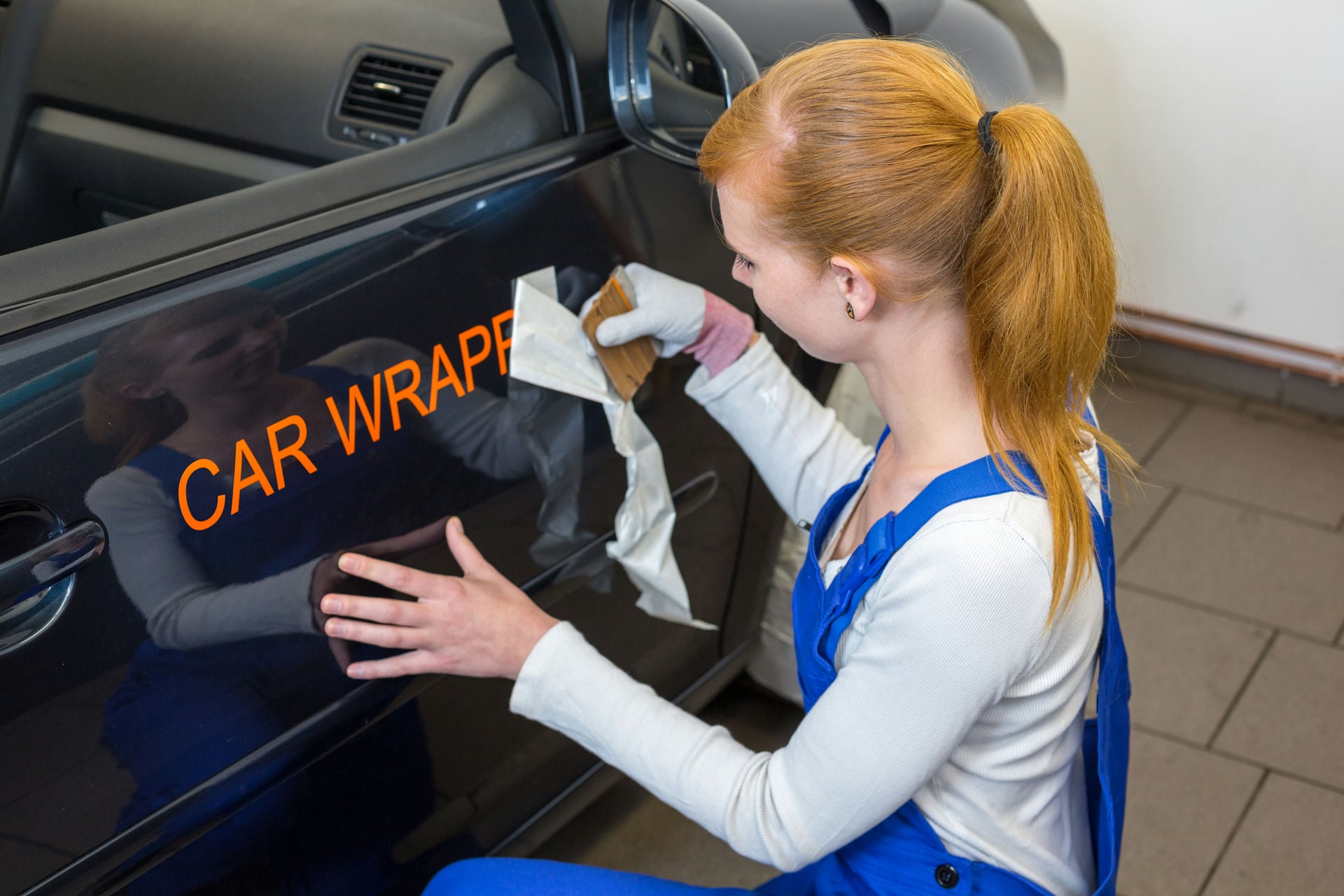 Advertising decals
If you want to be seen everywhere you go, full-colour advertising decals or wraps are the most effective and cheapest way to do it.
The entirety of your car advertising wraps can be divided into two parts – partial coating with printed or cut advertising graphics or full wrap with your own graphics (advertising or custom design). The principle is the same as for full body wraps, with the difference that the selected graphics are printed on foil with subsequent lamination (print protection).
Write us the type of your vehicle and we will prepare the desired graphics in the exact template.
Protective PPF vehicle wraps
Applying a PPF protective film to the body of your car is the right choice for owners of new and luxury vehicles who are aware of the need to protect their expensive car from the elements.
PPF film helps to minimise the risk of paint and body damage to which cars are susceptible. Our company specializes in the application of this protective film and has many years of experience from abroad, where PPF protective film is a common part of new cars.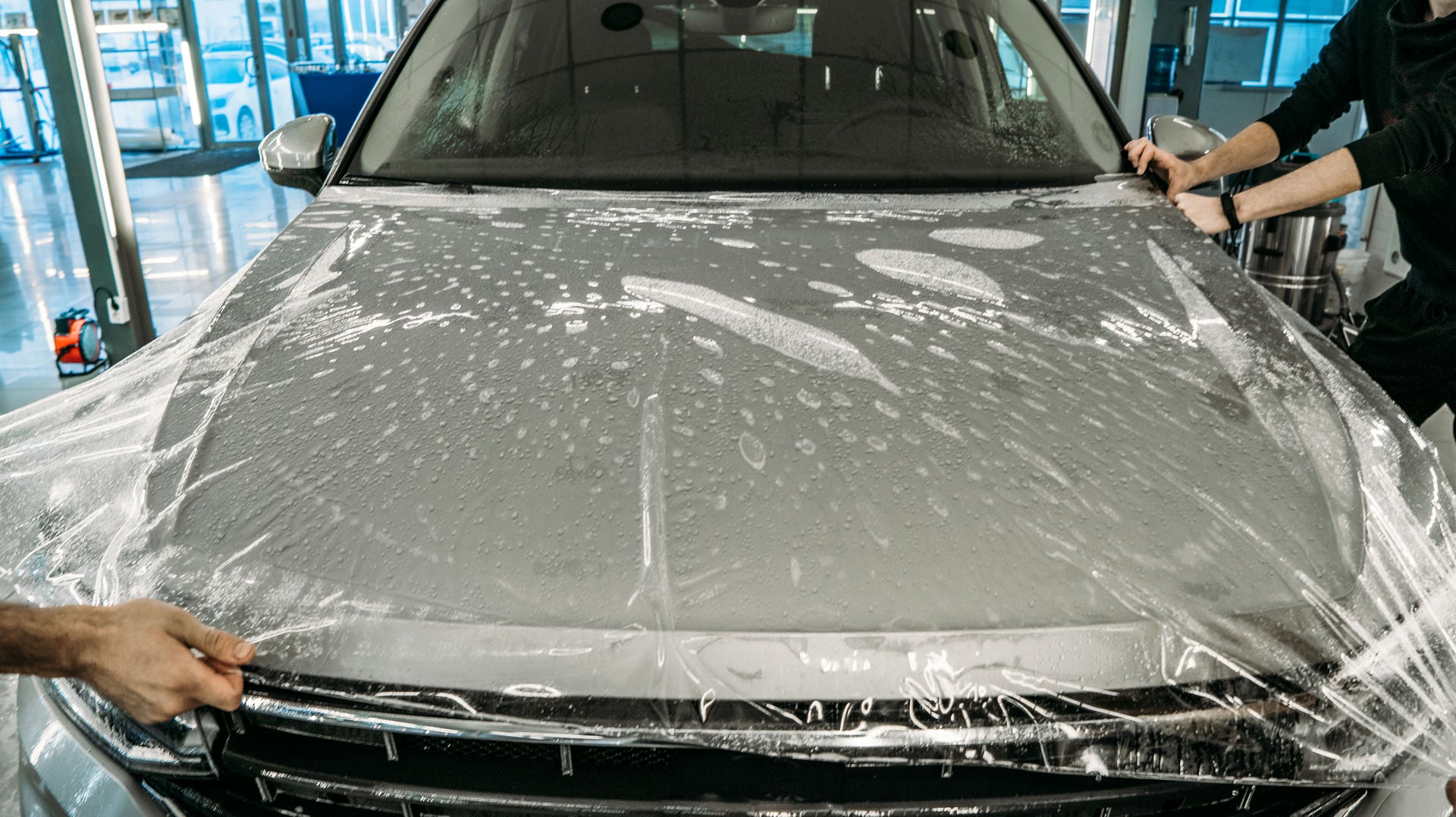 PPF film provides long-term protection for the car's surface, high traffic areas and lights, extending the life of the paintwork and minimising repair costs. It is easy to maintain and clean, making it easy to care for the vehicle and preserving its aesthetic appearance and resale value.
PPF car wraps are the ideal solution for owners of luxury vehicles looking for maximum protection. We use the best materials and techniques to guarantee a perfect result. Our PPF films use a self-healing effect activated by the sun's heat and restore themselves to their original condition. When applying PPF film, it is important to consider the cost and the need to protect the entire vehicle or just the busy areas and exposed lights.
Main advantages of PPF foils
Paint protection against scratches (intentional or from stones).
Paint protection against fading or damage from brushes in the car wash.
Protection of car and motorcycle lights against breakage.
An unscratched car sells better.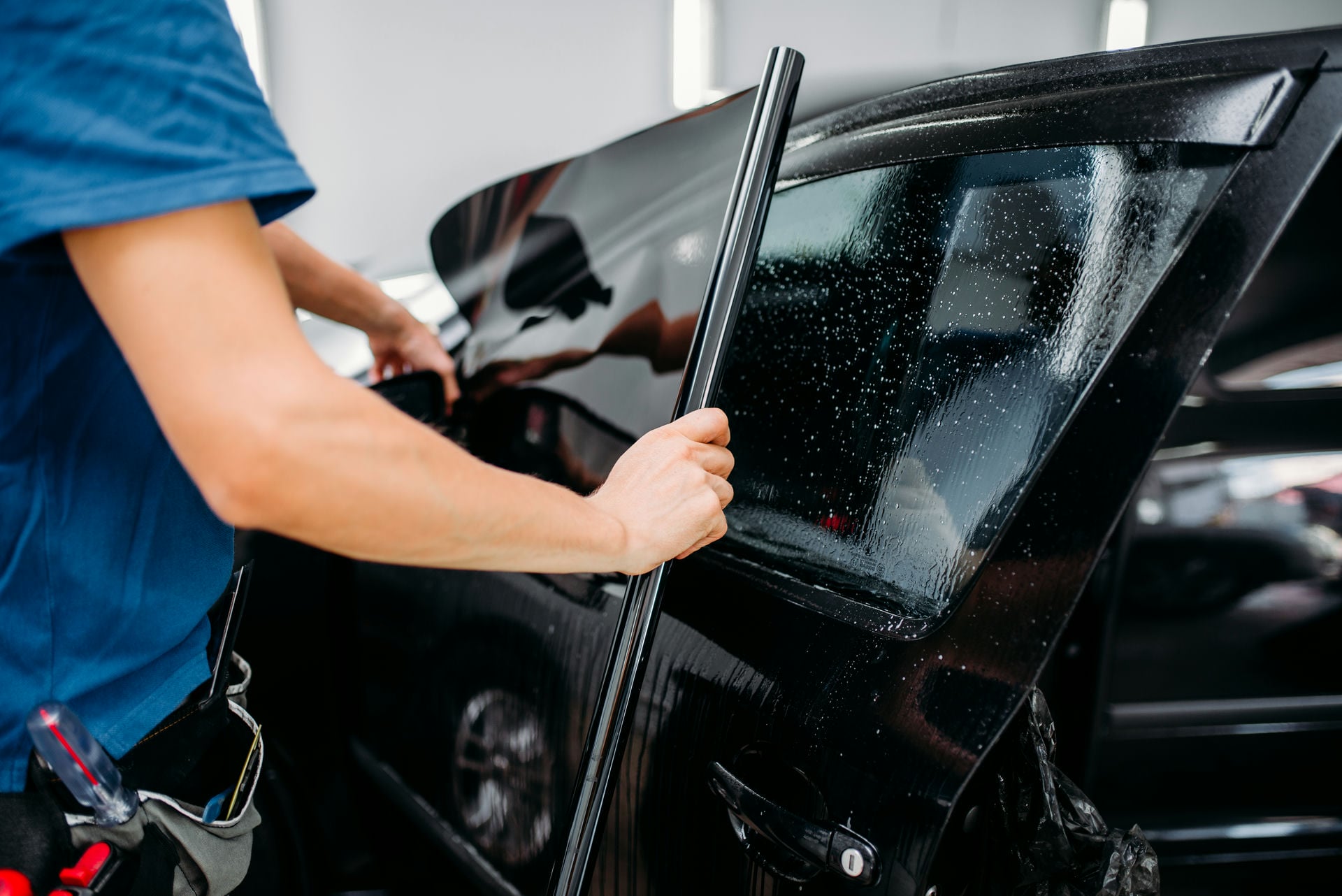 Window tinting
Window tinting is the ideal solution for vehicle owners looking for a way to increase privacy and reduce sunlight intrusion into their car.
Opinions on tinting car windows vary, some people feel they don't need it, others wouldn't drive a car without tinting. The fact is that reducing the penetration of the sun's rays, and therefore the heat, reduces driver and crew fatigue, increases safety, and the lower need for AC reflects on the car's fueld consumption – especially on longer routs.
Tinting car windows provides many benefits. It provides UV protection and reduces the temperature inside the car during the summer months. It will increase the privacy of the vehicle's interior and eliminate the need to seek shade or turn up the air conditioning. Car window tinting also increases driving safety by reducing glare and improving visibility. Aesthetic enhancement of the vehicle is another benefit that can dramatically change its appearance and increase its value. Tinting also helps to reduce energy consumption for air conditioning, helping to protect the environment.
We use films with varying degrees of tint and solar transmittance, including ceramic films.
NCH HP, i-MAX and Keram-X films for driver and passenger side windows are available in stock, blackout strips and other services can be ordered on request (tints are homologated without problems).
We will be happy to advise you on the selection of the right foil.